3D printed saddles have become the new favorite of the next generation of cyclists
Share
publisher

Danity
Issue Time

Oct 10,2023
Summary
3D printed saddles have become the new favorite of the next generation of cyclists.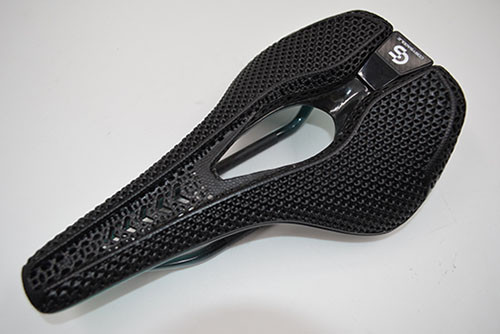 As a key component of a bicycle, the saddle is one of the important indicators that determine the quality of riding. Now, 3D printed bicycle saddles have also appeared in the field of vision of cyclists. According to the appearance of ergonomics and personalized needs, the new 3D Printing flexible materials also allows bicycle saddles to usher in comprehensive innovations in terms of performance requirements such as hardness and elasticity, greatly improving the riding experience and becoming the new favorite of the next generation of cyclists.
The stress-bearing area of this cushion is designed with a 3D printed lattice, and the bottom is a carbon fiber base plate, which weighs about 190g. The length and width of the forearm nose are reduced to better reduce friction with the human body during riding, and the 3D printing is thickened. The thickness of the liner increases the hardness of the material, making the force more crisp and the cushioning effect better. All other performances have been improved compared to previous models.
Compared with the hollow structure of the traditional 3D printing surface, the newly developed cushion lattice is designed as a bump support, which can effectively improve heat dissipation efficiency, minimize cushion compression, and increase blood circulation efficiency. Improved riding stability, it is not easy to slide during riding, and it can ensure that the seat cushion does not get hot under high temperature exposure.