3D printed bicycle saddle with 3-layer structure can greatly improve comfort
Share
publisher

Danity
Issue Time

Sep 21,2023
Summary
3D printed bicycle saddle with 3-layer structure can greatly improve comfort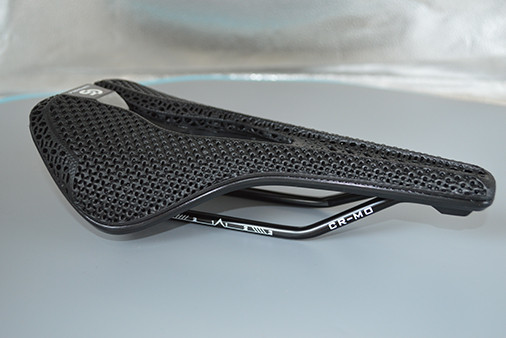 For cyclists, the bicycle saddle is undoubtedly a very important accessory. It not only needs to be as comfortable as possible, but also needs to be easy to ride (narrow saddles are easier to ride, but not as comfortable as wide saddles) ).
With the continuous application of 3D printing technology in the bicycle field, COSY SADDLE has designed a 3D printed bicycle saddle to achieve a balance between riding and comfort.
Like other 3D printed saddles, COSY SADDLE also uses an organic lattice structure, which can better disperse pressure and improve comfort. Unlike other 3D printed saddles, COSY SADDLE does not adopt a one-piece structure, but is designed into a three-layer structure. Each layer can be customized individually, including size, color and other parameters. When combined together they form a complete saddle. This design further enhances the customization freedom of 3D printed saddles.
According to reports, the three-layer structure uses different materials to achieve different properties. In addition, in addition to the middle lattice layer, the uppermost surface layer and the lowermost hard base can be created through different processes such as injection molding, CNC machining and 3D printing.