3D printed carbon saddle ultra-light
Share
publisher

Danity
Issue Time

Dec 6,2022
Summary
3D printed carbon saddle we have finished testing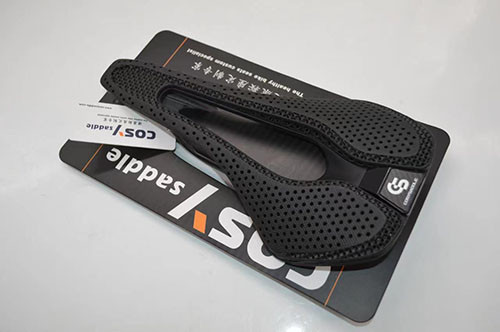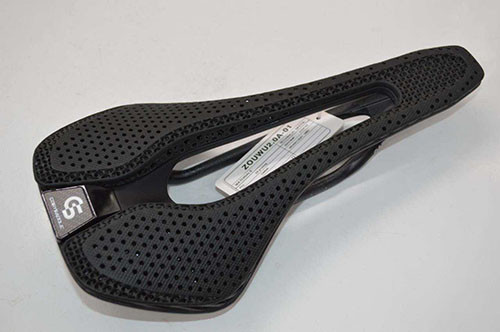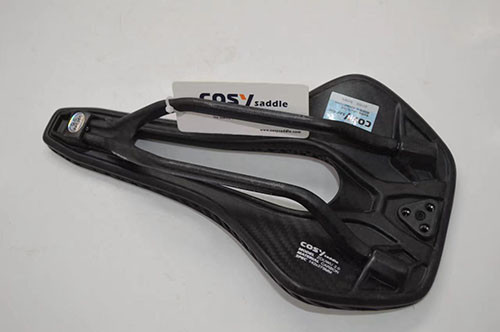 Cosy Saddle unveils 3D printed carbon saddle that can be custom-tuned for each rider.
Much has been said of the future of 3D printed technology in the bike world, and indeed we've seen some good examples of it before. But never previously, to our knowledge at least, when it comes to saddles, but Specialized and Fizik has changed that with its new Mirror Technology saddle. I think most of you knowed and seen their 3D saddle.
The odd-looking saddle owes its appearance to 3D printing using a liquid polymer, in a process called Digital Light Synthesis developed by a Silicon Valley-based company called Carbon, a company which this June was valued at $2.4 billion after raising £260 investment. It has already worked with high-profile brands like Adidas. Now there are also companies in China that have developed this process
Cosy 3D printing saddle uses a lattice-structured Elastomeric Polyurethane (just like Adidas has used for its FutureCraft trainers) and the resulting saddle is said to be good at dispersing pressure and providing "suspension" underneath the sit bones, as well as being more breathable than a regular saddle.
What is exciting here is the potential benefit to having the saddle tuned specifically to the demands of each rider. The density of the polymer and the 14,000 individual struts in the lattice structure can apparently be altered in a way that would be next to impossible using different foam densities, and better dissipate high pressure when a rider is sat on the saddle.
The customisation is perhaps the most exciting aspect of 3D printed technology because instead of products being stamped out of the same mould, each one is produced individually and it's just a matter of a few lines of computer code to change the final product. Okay, we are simplifying a little bit, but you get the idea.
Why use it in a saddle? Because of the material has the right properties to replace foam in cycling equipment, whether it's the saddle presented today or other key parts like grips and also in shoes and pedals.